Séjour chez l'habitant à L'Europe
The old world is really quite old. Every other town in L'Europe is packed with monuments dating back several centuries. Little villages were once the capitals of a kingdom. The countries are small, but most of them were once the center of an empire that embraced the whole world. L'Europe offers more than most other regions in the world. There is hardly anything that cannot be found in one of the megacities, like London, Paris, Rome or Berlin.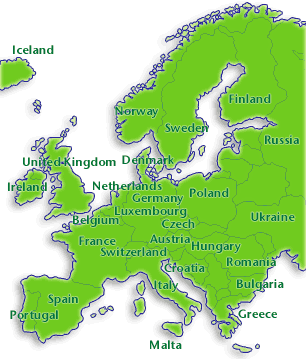 Êtes-vous une famille d'accueil?
Souhaitez-vous devenir un hôte chez l'habitant? Devenez hôte et créez votre page de profil. Devenir hôte
---
Êtes-vous un invité?
Devenez invité et postez votre demande. Nos familles d'accueil vous contacteront. Devenir invité
Pays Accueil

Famille d'accueil Australie

Famille d'accueil Canada

Famille d'accueil Nouvelle-Zélande

Famille d'accueil Japon

Famille d'accueil Royaume-Uni

Famille d'accueil Etats-Unis

Famille d'accueil L'Europe

Famille d'accueil nordique

Famille d'accueil Asie du nord-est

Famille d'accueil Asie du sud est

Famille d'accueil Amérique du sud

Famille d'accueil moyen-Orient

Famille d'accueil Afrique
Sponsored link