Gastfamilie in Kanada
Kanada is globally recognized for its outstanding quality of life, stable, progressive political environment and one of the healthiest economies in the world. The United Nations ranked Kanada the best country in the world in which to live for eight consecutive years, and we love to share our clean, safe, beautiful country with visitors from around the world.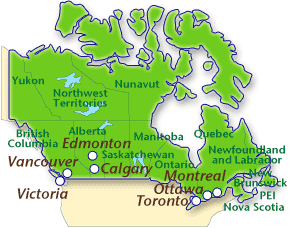 Bist du eine Gastfamilie?
Haben Sie Interesse, Gastfamilie zu werden? Werden Sie Gastgeber und erstellen Sie Ihre Profilseite. Gastgeber werden
---
Bist du ein Gast?
Werden Sie Gast und posten Sie Ihre Anfrage. Unsere Gastfamilien werden sich mit Ihnen in Verbindung setzen. Gast werden
Land Startseite

Gastfamilie Australien

Gastfamilie Kanada

Gastfamilie Neuseeland

Gastfamilie Japan

Gastfamilie Vereinigtes Königreich

Gastfamilie Vereinigte Staaten von Amerika

Gastfamilie Europa

Gastfamilie nordisch

Gastfamilie Nordostasien

Gastfamilie Südostasien

Gastfamilie Südamerika

Gastfamilie Mittlerer Osten

Gastfamilie Afrika
Sponsored link