Homestay in Canada
Canada is globally recognized for its outstanding quality of life, stable, progressive political environment and one of the healthiest economies in the world. The United Nations ranked Canada the best country in the world in which to live for eight consecutive years, and we love to share our clean, safe, beautiful country with visitors from around the world.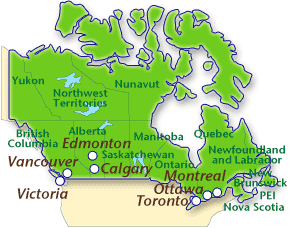 Are you a Host family?
Are you interested in becoming a Homestay host? Become a host and make your profile page. Become a Host
---
Are you a Guest?
Become a guest and post your request. Our host families will contact you. Become a Guest
Country Home Page

Homestay Australia

Homestay Canada

Homestay New Zealand

Homestay Japan

Homestay UK

Homestay USA

Homestay Europe

Homestay Nordic

Homestay Northeast Asia

Homestay Southeast Asia

Homestay South America

Homestay Middle East

Homestay Africa
Sponsored link