Homestay in UK and Ireland
United Kingdom consists of England, Wales, Scotland and Northern Ireland. Great Britain offers a lot of diversion to all its tourist. London is a must to see. To feel the charm of English sea bathes and the importance of harbours for an island like Britain, travel along the southeastern coastline. In the central part of England you will find towns plenty of historical heritage like Salisbury or Oxford and Cambridge. Western and northern England fascinate with beautiful landscapes.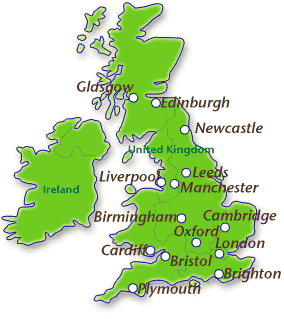 Top Cities in UK and Ireland
Are you a Host family?
Are you interested in becoming a Homestay host? Become a host and make your profile page. Become a Host
---
Are you a Guest?
Become a guest and post your request. Our host families will contact you. Become a Guest
Country Home Page

Homestay Australia

Homestay Canada

Homestay New Zealand

Homestay Japan

Homestay UK

Homestay USA

Homestay Europe

Homestay Nordic

Homestay Northeast Asia

Homestay Southeast Asia

Homestay South America

Homestay Middle East

Homestay Africa
Sponsored link