Casa de familia en Reino Unido e Irlanda
United Kingdom consists of England, Wales, Scotland and Northern Ireland. Great Britain offers a lot of diversion to all its tourist. London is a must to see. To feel the charm of English sea bathes and the importance of harbours for an island like Britain, travel along the southeastern coastline. In the central part of England you will find towns plenty of historical heritage like Salisbury or Oxford and Cambridge. Western and northern England fascinate with beautiful landscapes.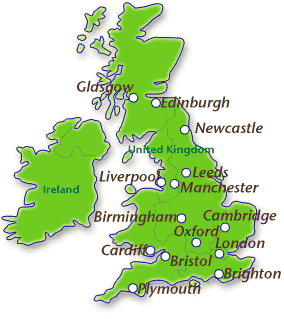 Ciudades Principales en Reino Unido e Irlanda
¿Eres una familia anfitriona?
¿Estás interesado en convertirte en un anfitrión de Homestay? Conviértete en un anfitrión y haz tu página de perfil. Conviértete en un anfitrión
---
¿Eres un invitado?
Conviértete en un invitado y publica tu solicitud. Nuestras familias anfitrionas se pondrán en contacto con usted. Conviértete en un invitado
Página de inicio del país

Quedarse en casa Australia

Quedarse en casa Canadá

Quedarse en casa Nueva Zelanda

Quedarse en casa Japón

Quedarse en casa Reino Unido

Quedarse en casa Estados Unidos

Quedarse en casa Europa

Quedarse en casa nórdico

Quedarse en casa El noreste de asia

Quedarse en casa El sudeste de Asia

Quedarse en casa Sudamerica

Quedarse en casa medio este

Quedarse en casa África
Sponsored link