Famiglia in Stati Uniti d'America
The Stati Uniti d'America is home to several of the world's most exciting cities, some truly mind-blowing landscapes, a strong sense of regionalism, a trenchant mythology, more history than the country gives itself credit for and, arguably, some of the most approachable natives in the world.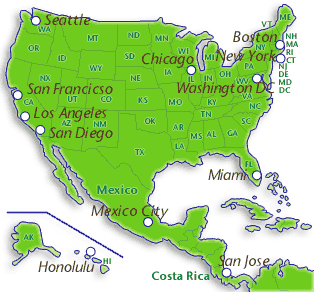 Principali città in Stati Uniti d'America
Agenzie di alloggio in famiglia
Siamo alla ricerca di agenzie di lavoro in famiglia partner. (Leggi di più)
Sei una famiglia ospitante?
Sei interessato a diventare un ospite di Homestay? Diventa un host e crea la pagina del tuo profilo. Diventa un host
---
Sei un ospite?
Diventa un ospite e pubblica la tua richiesta. Le nostre famiglie ospitanti ti contatteranno. Diventa un ospite
Paese Home Page

alloggio in famiglia Australia

alloggio in famiglia Canada

alloggio in famiglia Nuova Zelanda

alloggio in famiglia Giappone

alloggio in famiglia UK

alloggio in famiglia Stati Uniti d'America

alloggio in famiglia Europa

alloggio in famiglia nordico

alloggio in famiglia Nord-est asiatico

alloggio in famiglia Sud-est asiatico

alloggio in famiglia Sud America

alloggio in famiglia Medio Oriente

alloggio in famiglia Africa
Sponsored link