Homestay em Reino Unido e Irlanda
United Kingdom consists of England, Wales, Scotland and Northern Ireland. Great Britain offers a lot of diversion to all its tourist. London is a must to see. To feel the charm of English sea bathes and the importance of harbours for an island like Britain, travel along the southeastern coastline. In the central part of England you will find towns plenty of historical heritage like Salisbury or Oxford and Cambridge. Western and northern England fascinate with beautiful landscapes.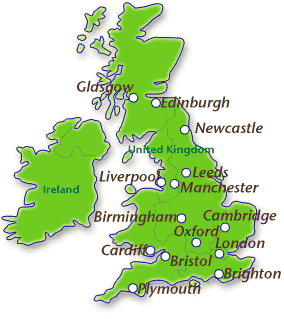 Cidades mais populares em Reino Unido e Irlanda
Você é uma família anfitriã?
Você está interessado em se tornar um anfitrião da Homestay? Torne-se um host e crie sua página de perfil. Torne-se um host
---
Você é um convidado?
Torne-se um convidado e poste sua solicitação. Nossas famílias anfitriãs entrarão em contato com você. Torne-se um convidado
Página inicial do país

Homestay Austrália

Homestay Canadá

Homestay Nova Zelândia

Homestay Japão

Homestay Reino Unido

Homestay EUA

Homestay Europa

Homestay Nórdico

Homestay Nordeste da Ásia

Homestay Sudeste Asiático

Homestay América do Sul

Homestay Médio Oriente

Homestay África
Sponsored link